Every art form goes through a "Golden Age," a period when the art is at its peak and relevant to a wide audience. Juvenile literature has a rich history of beautiful books that have touched generations of children. Timeless works by authors like Roald Dahl, Maurice Sendak and Beverly Cleary have delighted and inspired generations of children.
With respect and admiration for past authors, I contend that now—today—is the golden age of juvenile literature. Never before have written works for children been produced at the volume, consistency and quality than what is in print today. The body of juvenile literature released just in the past five years demonstrates that we're in a unique moment in this art form we call children's books.
Please take a tour of today's juvenile literature with me to discover a level of creativity, inclusiveness and relevancy that defines this Golden Age.
New Fantasy
Today's fantasy writers take cues from classic fairytales to forge new stories and characters that are a feast for the imagination. Modern characters in these books deal with issues familiar to their readers; difficult family situations, bullying, emotional issues and more. Placing "normal" kids in fantasy scenarios include readers into the stories in new and exciting ways.
Historical Fiction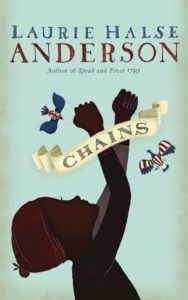 This is a genre that has a well-earned reputation for drab and predictable books. However, the hallmark of today's historical fiction is a nuanced approach to historical events and deeply personal stories of realistic characters, breathing new life into this classic genre.
Illustrated books
Art has always been integral to juvenile literature. It's tempting to think that in our digital world, there would be little space for beautifully printed illustration—nothing can be farther from the truth. There is a wealth of immersive art in new books that cannot be done justice on a flickering screen.
Graphic Novels
The term "graphic novel" may have a bad connotation for some parents, but today's graphic novels are well-rendered and have turned untold numbers of children from reluctant to active readers with engaging and well-crafted stories.
Emergent Readers
The first step into independent reading is a big moment for any child. Until recently, the offerings for this area have suffered from flat stories that feel like homework. Not so anymore. Today's emergent readers have access to titles that they actually want to read.
Inclusive Characters
Juvenile literature has suffered from being monolithic in its approach to characters. Today's books include characters of all colors, genders and abilities in prominent roles. It's easier than ever for children from all walks of life to find characters who look like them.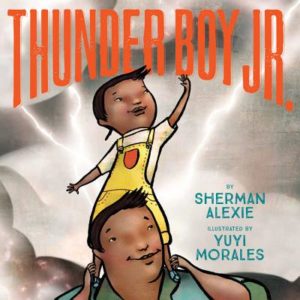 Positive Female Characters
Unlike the past, today's girls are met with a wealth of books depicting girls and women in positive and leading roles. Books range from fun reads to more serious stories about positive female role models from the past.
The books listed are but a sliver of the immense number of books available today. Each category listed above has dozens of quality titles for children to read and explore.
I hope this short tour demonstrates that today truly is a golden age of juvenile literature. The good news is that there is no sign of it slowing down. Authors and publishers are working harder than ever to develop and publish quality content. Juvenile literature has a rich history that paved the way for today's writers and illustrators. I'm confident that an even brighter future lies ahead. This golden age is set to last a long time. Just keep reading!
Jake Ball is the owner of Children's Bookstore.