Did you know that Rosa Parks was not the first person to defy bus segregation laws? Or that in 1962, an African American commanded a U.S. Navy combatant ship? There are many incredible accomplishments of the African American community members that are not well-known, or that have been lost to the past. Take a look at some of the amazing firsts achieved by these historic pioneers.
Claudia Alexander (1959-2015) was a project scientist with NASA who specialized in geophysics and planetary science. She was heavily involved in the Rosetta Project, a mission designed to, essentially, catch a comet and land a probe on it. Alexander was also the last project manager for the Galileo mission to Jupiter, and it is due to her work that we know so much about Jupiter and its moons.
Septima Poinsette Clark (1898-1987) was an educator and activist during the Civil Rights Movement. The adult literacy classes and citizenship workshops that she taught were integral to the push for voting rights. Clark worked closely with Dr. Martin Luther King during protests, and he would often refer to her as "The Mother of the Movement." The contributions she made in education lead her to receive the Living Legacy Award from President Jimmy Carter in 1979.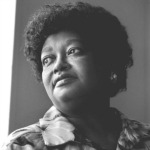 Claudette Colvin (1939-Present) was only 15 when she refused to give up her seat on a city bus in Montgomery, Ala. March 2, 1955, several months before Rosa Parks did so herself. As the first person to be arrested for resisting bus segregation in Montgomery, she was named as one of the plaintiffs on the Browder v. Gayle case, a landmark case that went all the way up to the Supreme Court and ultimately ended segregation on city buses in Montgomery.
Martin Robison Delany (1812-1885) was an abolitionist, journalist, physician and writer. He was one of the first three African Americans to be admitted into Harvard Medical School, as well as the first African-American field officer in the United States Army during the American Civil War. Delany was also arguably the first proponent of black nationalism.
Samuel L. Gravely, Jr. (1922-2004) holds the record for many "firsts" in the U.S. Navy. He became the first African American officer to command a Navy ship in 1961, the first African American officer to command a Navy warship in 1962 and the first African American to lead a Navy warship under combat conditions in 1966. He became the first African American to reach the rank of captain in 1967, and in 1971 he was the first to reach rear admiral.