Each year, the National PTA Reflections program encourages students of all ages to create and submit original works of art in the medium of their choice—dance choreography, film production, literature, music composition, photography or visual arts—that reflect on the annual theme. Submissions are reviewed by visual, literary and performing art experts, and students are recognized for their artistic ingenuity in bringing the theme to life.
This year National PTA and The U.S. Department of Education hosted a ceremony to recognize students from across the country for their talents and creativity in the arts. The event featured music and dance performances, and an exhibit of artwork by honorees of the 2016-2017 National PTA Reflections Program, themed "What is Your Story?"
Student performances included:
"My View"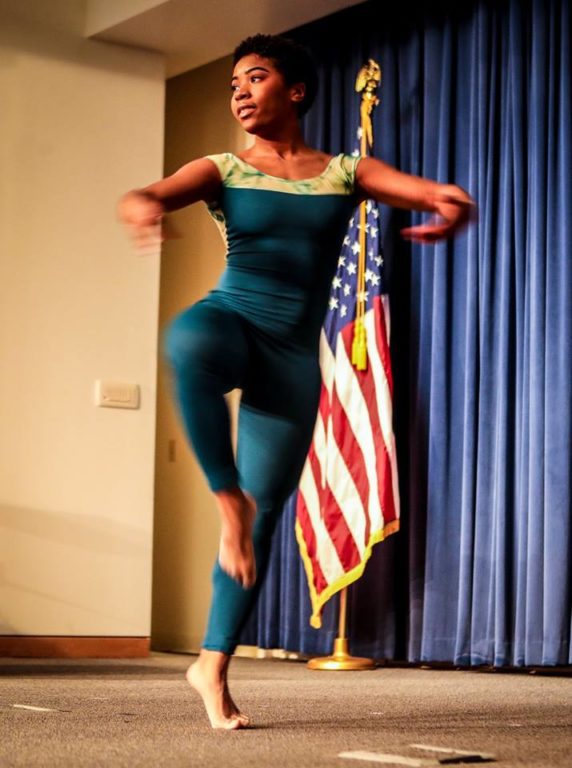 Nikolus Linnenkugel, Film Production Award of Excellence
Oak Ridge Elementary PTA, Texas
"Anti- Climate Incline"
Caleb Dowden, Dance Choreography Award of Merit
St. Tammany Parish District PTA, Virginia
"My Color in the Crayon Box"
Acacia Wright, Literature Award of Excellence
Louise Archer Elementary PTA, Virginia
"Release Your Feelings"
Ari Jazz Hope, Music Composition Award of Excellence
Rogers Park Elementary PTA, Alaska
Secretary of Education Betsy DeVos spoke about the importance of the arts in education by noting the national focus on STEM (Science, Technology, Engineering and Math) and articulating the importance of another view, which includes the arts. "I happen to think that art is pretty important too," she said. "So I like those who really embrace STEAM (Science, Technology, Engineering, Arts, and Math) education."
Following DeVos, Jim Accomando, the president of the National PTA, expressed similar sentiments: "National PTA has long recognized the arts as an essential part of a great education." As reflected by the top leaders of both organizations, access to and participation in the arts are at the core of an excellent education… Today's skill set requires imagination and creativity. And increasingly, the evidence backs up what PTA has known and championed for the past half-century: an education that includes the arts helps students develop critical thinking, problem-solving, collaboration and communication skills that other core subjects can't foster alone."
This school year, students are submitting entries for this year's theme, "Within Reach." The deadline for national submissions is May 1. Winners from this year will have the opportunity showcase their talents at the 2018 National PTA Convention & Expo this summer in New Orleans.