As your teen approaches their sophomore year in high school, they start to feel pressure about their future—if they haven't started to worry already. While some kids know what they want to do when they graduate, other kids need more guidance.
Parents can use a free career planning program to help your student as they make important decisions about their continued education and career.
The Armed Services Vocational Aptitude Battery Career Exploration Program (ASVAB CEP) empowers students to discover their strengths and interests, and then then map out post-secondary plans that work.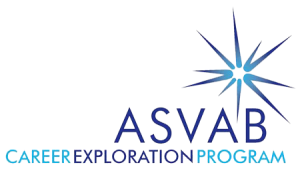 Sponsored by the Department of Defense, the program is designed for students in grades 10-12—and early post-secondary students. It includes three components:
The ASVAB: An Aptitude Test
The FYI: An Interest Self-Assessment
The OCCU-Find: A career catalog with relevant occupational data and planning tools
These components give young people the confidence to map out a post-secondary plan that aligns with their individual skills and interests. In the 2015-2016 school year, over 700,000 students and 13,000 schools participated in ASVAB CEP.
Regardless of their after high school plans, all students can benefit from this opportunity to explore personal potential and the world of work at no cost and no commitment.
Here are five ways your high schooler can benefit from this program …
The ASVAB CEP consists of multiple components all designed to help students plan for their future in a way that is educational and geared toward knowing themselves. It combines a multiple aptitude test, an interest self- assessment and a wide range of career exploration tools. The multiple aptitude evaluation not only assesses a student's ability to learn in regards to core learning areas, but is also a predictor of success in training and education programs, offering real-world insight into career field potential.
The FYI is an inventory of work-related interests that helps students to identify areas where they are most likely to succeed. The program provides students with interest codes to use with the OCCU-Find database, a tool that contains information on more than 1,000 occupations. Each listing in OCCU-Find also includes job descriptions, educational requirements and related careers. OCCU-Find also links to the military equivalent of career options, giving students with an interest in military service the opportunity to see how they could simultaneously pursue a career based on their personal strengths.
Although the majority of students that take and explore the ASVAB CEP intend to pursue a post-secondary education, nearly a quarter of students remain undecided, which is why the ASVAB CEP is a great tool to guide undecided students toward the best educational and career path for them. The program allows users to chart their achievements and preferences, and produce a customizable document that organizations key information for resumes and college applications, including: future plans, work experience, test scores, achievements and volunteer activities.
This is an excellent program for students who might not be sure if military service is right for them, but it's also useful for students who feel certain they would like to pursue a civilian career. The ASVAB CEP not only highlights areas of strength and likelihood to succeed, it also helps students hone in on their greatest interests, and shows them how they can put their interests to use in a career that will satisfy them.
The years approaching college can be overwhelming for students, but more than 3.4 million students over the past five years have taken advantage of the ASVAB CEP to help guide them toward their educational and career paths. The program is free and offered by many schools.
Students Interested in Military Service
Eighteen percent of students that take this evaluation are interested in military service. The ASVAB CEP is necessary for students that are interested in enlisting in the Army because it helps determine what military occupational specialty will make the best fit. The Army offers more than 200 career options in fields as varied as health, culinary and even broadcast journalism.
Read about how one girl used this program to plan her education and career after high school in Girl Meets Working World.