Today, hundreds of thousands of cyber security positions remain vacant around the world. Research estimates that by 2022, there will be a shortage of 1.8 million information security workers. At the same time, consumer demand for automated, connected and intelligent products is growing, as are the risks and resulting realities of increased cyber-attacks.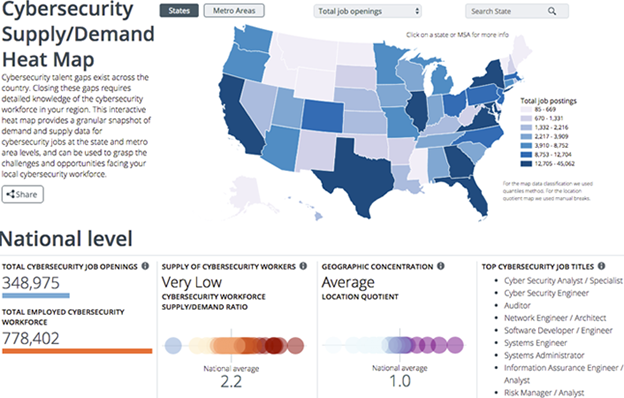 Unfortunately, it doesn't look like the number of unfilled jobs will be shrinking anytime soon. Only 35% of high schools in America offer computer science classes, and the percentage teaching cyber security basics is even smaller. Cyber Security Analyst, Cyber Security Program Manager, Cyber Security Engineer—these are the jobs of the future, not only at Symantec and other tech companies, but in every industry and every location across the globe.
As the world's leading cyber security company, here are our top four tips to help prepare your children for these future jobs:
Step 1. Get your kids excited about STEM (especially your girls!)
Women hold just 19% of computing degrees. Studies show the need for outreach and learning opportunities to get girls and young women—as well as their teachers and families—interested and excited about STEM (Science, Technology, Engineering and Math) careers.
Symantec supports the American Association of University Women (AAUW)'s week-long STEM summer camp program, Tech Trek. Together, we're also introducing middle-school students to cyber security through our STEMpack: Cyber Security curriculum.
According to Christine Noyes, a Cyber Security Instructor at AAUW who contributed to the curriculum, "By providing STEM education to young people, with a particular focus on girls, we are opening them up to an industry with well-paying and stable jobs, while promoting gender equity in the computing workforce." The free curriculum is available online—your kids can get started today!
Step 2. Learn to Code
Coding is the most important job skill of the future. By starting to code early, students will have a foundation for success in any 21st-century career path. Hour of Code, organized by Symantec grant recipient Code.org, is a one-hour introduction to computer science, designed to show that anybody can learn coding basics. No prior experience is necessary, and you can learn with your kids through easy Hour of Code tutorials.
Step 3. Hone some cyber skills
Melissa Voeller, Consumer Marketing Director at Symantec and mom of two sees firsthand how exciting learning about cyber security is for young children. "When I talk to my kids and their friends about working in cyber security at Symantec, they think having a job that helps fights cybercrime is cool! More students need to know about jobs in cyber security. It's one of today's most in-demand fields, the work is interesting and important every day, and we have a huge gap in qualified candidates."
Symantec recently partnered with Scholastic to launch #CyberSmarts, which teaches middle school students how to hack-proof their life while simultaneously learning important STEM and cyber security skills. Our #CyberSmarts mini-magazine reached 20,000 classrooms this March and anyone can access the materials online.
Step 4. Cyber security jobs are for everyone
Research shows that individuals without a college degree could fill a large percentage of vacant cyber security positions—creating a tremendous opportunity to train non-traditional candidates for these roles.
The Symantec Cyber Career Connection (Symantec C3) provides a pathway for underrepresented and under-resourced young adults to fill in-demand cyber security jobs and enjoy long-term, meaningful careers.
Working with leading educational development nonprofits including Year Up, The Stride Center and NPower, Symantec C3 students learn both in the classroom training and through hands-on internships. Symantec C3 interns have been placed at 115+leading companies, including CBS, KPMG, NY Times and Bank of America, and as of FY18, 82% of graduates were employed in cyber security or pursuing additional degrees within six months of graduation. You can learn more about Symantec C3 on our website.
With new and changing cyber threats every day, cyber security jobs will continue to be in extreme demand. How will you help prepare your children for the jobs of the future? Let us know in the comments below.
Jaime Barclay is the Director of Corporate Responsibility at Symantec. Symantec is a Proud National Sponsor of National PTA, and a founding sponsor of our PTA Connected program, including The Smart Talk. National PTA does not endorse any commercial entity, product or service.