During Black History Month, iconic African Americans from the past are often the focus. It is common, and important, for schools and families to reflect on the courageous acts and accomplishments of heroic figures from the past.
But do you ever wonder what great things are being accomplished today? There are black educators, entertainers, entrepreneurs and others in so many more fields that are becoming an inspiration for generations to come.
Check out some of these people who have recently made history.
In April 2010 Steve Benjamin, 46, was the first African American to be elected as mayor of Columbia, South Carolina. Benjamin's focus is on economic development and job creation for the city of Columbia. For his accomplishments as mayor  thus far he has been awarded an Aspen Rodel Fellowship and received an Honorary Doctor of Humanities from Francis Marion University, among other honors.
Channing Dungey was announced as the new president of ABC Entertainment Group on Feb. 17, 2016 and is the first African American to hold that title. She has worked on some of the network's most popular shows such as "Criminal Minds," "Hot to Get Away with Murder," "Once Upon a Time," "Scandal" and many more. Prior to her current position Dungey, 46, was the executive vice president, Drama Development, Movies & Miniseries, ABC Entertainment Group. Dungey is an alumna of UCLA's School of Theater, Film and Television.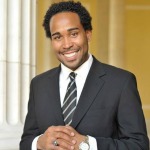 David Johns is the Executive Director of the White House Initiative on Educational Excellence for African American. Johns, 34, is dedicated to making a difference with his passion for education. Before being appointed as Executive Director he was a senior education policy advisor to the Senate Committee on Health, Education, Labor and Pensions (HELP) under the leadership of Sen. Tom Harkin (D-Iowa).
The National Book Foundation's new Executive Director, Lisa Lucas, will be the foundation's first African American female Executive Director. Lucas, 36, will officially hold her position on March 14, 2016. Before being named as the new Executive Director, she was the publisher of Guernica magazine, an arts publication that features an international and occasionally political focus.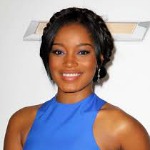 Keke Palmer, 22, has made some impressive diversification achievements in her career so far. You might know her from her recent role as Marty Maraschino on the television special "Grease: Live". Palmer holds the distinction of being the first African American to play Cinderella on Broadway. She made her Broadway debut on September 9, 2014 as the leading lady in the production "Rodgers & Hammerstein's Cinderella." Also in 2014, she made history as the youngest person to host their own television talk show with "Just Keke" which aired on BET.