Right now, your children's college years may seem far away, but the truth of the matter is that they'll be here before you know it. Just think about how fast the infant and toddler years flew by! In other words, there's no better time than right now to start preparing your kids for college.
Start the Conversation Early
Beginning college conversations while your child is young helps those discussions become a normal part of life. Pondering where to go and what to study will feel natural to them.
Waiting until your child's junior year means that the pressure will be on. It's harder for students to make level-headed decisions about major life choices when they feel rushed. Instead, give your child plenty of time to explore their potential paths.
Pursue College Credits
Many universities allow new students to transfer in multiple credits that they earned during high school. This can lighten your student's college load and save you money on tuition costs.
Students may be able to begin earning college credit as early as the 10th grade, and many high schools offer dual-credit options right on their own campuses. If that's not an option, look into online college classes or local evening classes instead to see if they're a good fit for your child.
Prepare Kids for Academic Success
Right now, you might be nearby during homework time, but your college student will have to make it through study sessions on their own. Teaching and reinforcing good study skills now will help prepare them for the future.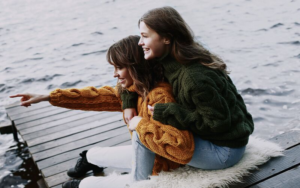 Make sure your child knows how to:
Select a quiet spot
Stay organized
Take good notes
Prepare for tests
If your child is struggling with a subject, reach out to their teacher to see if there are ways you can work together to support their learning. That support might include extra practice or even tutoring.
Remember, building a strong academic foundation now will help prepare your child for more advanced studies in college.
Start Saving Right Away
The unfortunate fact is that college costs have risen sharply over the last decade and will probably be even more expensive by the time your child enrolls. The sooner you can start saving, the better off you will be.
Even a small amount of money set aside on a regular basis can add up over time. Look into what savings options are available in your state. These may include guaranteed-tuition programs or 529 savings plans.
Consider All-Around Excellence
The college years will give your child a whole new level of freedom and responsibility. While they are still living at home, make sure that you're preparing them to navigate the choices they'll be faced with in college.
Give them opportunities now to take responsibility for their own needs. When they mess up, let them experience the natural consequences. That can be a hard lesson at the time, but it will pay off in the long run.
Relationship skills are just as important as college will provide opportunities for your child to form important friendships that will last a lifetime. Teach your child (and their friends!) to show kindness, work through disagreements and treat romantic interests with respect.
There will be times when your child will be teased or feel left out. You can't control what other children do, but you can help your child learn how to respond with grace and dignity. If you have a child who's really struggling, be proactive about lining up professional help.
Slow and Steady Wins the Race
When you're in the thick of parenting, planning for college may be the last thing on your mind. Someday, though, when you see your child succeeding in college, you'll be glad that you started preparing them early.
Joy Miller is a writer for MyDegreeGuide.com and puts together in-depth education and study guides for students of all ages.