For our kids, spring often represents warmer days on the playground and school spring concerts and other events. It also means it's time for their annual state test in math and reading. As I recall my experience as a young English Language Learner, I know firsthand how tests can cause anxiety and self-doubt.
One way to help put our children at ease around this time of year is to remind them that state tests are meant to be a review of what was learned all year. And for parents, it's another opportunity to get a more complete picture of our child's progress with important grade level skills so that we can best support learning at home. In addition to our child's grades, the results of the upcoming state test and our school's report card are important pieces of the bigger picture, helping us understand where our child is doing well, and where additional support is needed.
DID YOU KNOW?  
According to a new national study Parents 2018: Going Beyond Good Grades, more than half of teachers say that parents rely too much on grades alone.
  
This is why Learning Heroes, in partnership with National PTA, is excited to share Spring Ahead: A Clear Path for Your Child's Success, designed to support parents as they get their children ready for the state test and provide other resources to access and support their child's progress at home. To get connected to your state's practice test and more (free) English and Spanish resources, go to BeALearningHero.org.
So, what are some ways you can help your child spring ahead?
1. Look at your state's practice test.
Along with grades and classwork, the state test is another way to see where your child needs more support. Tests can be nerve-racking—boost self-confidence by showing your child how to take on challenges.
2. Check out how your school is doing.
Your state releases a report card for every school, which includes important information about your school's performance such as academics, the learning environment, and more.
3. Stay connected with the teacher.
The majority of K-8 parents talk to their child's teacher at least once a month. And, teachers say the best way to know how your child is progressing is to be in regular contact. Ask the teacher how your child is doing with specific skills and share what you notice at home about their learning habits.
Get a quick gut check.
Use the new Readiness Check to see your child's progress and get skill specific videos, activities, and more to support math and reading at home.
By taking these steps and following your instinct on what your child needs, you are setting a clear path for success. We hope you'll share these tips and resources with other parents as well!
Want more on this topic? Check out our article on How to Help Your Child Prepare for Tests.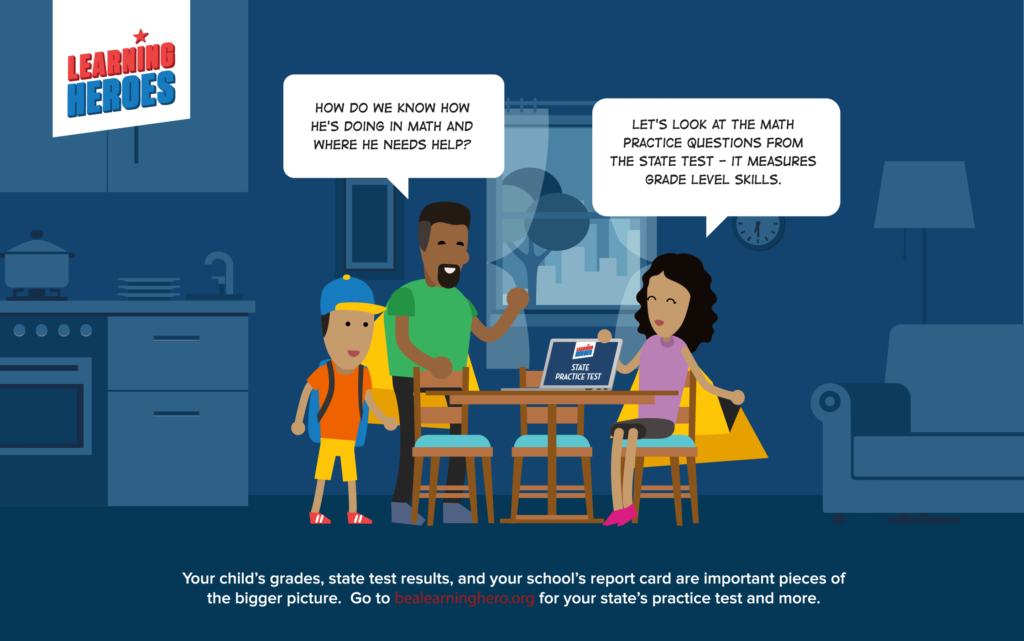 Windy Lopez-Aflitto is the vice president of content and partnerships for Learning Heroes.